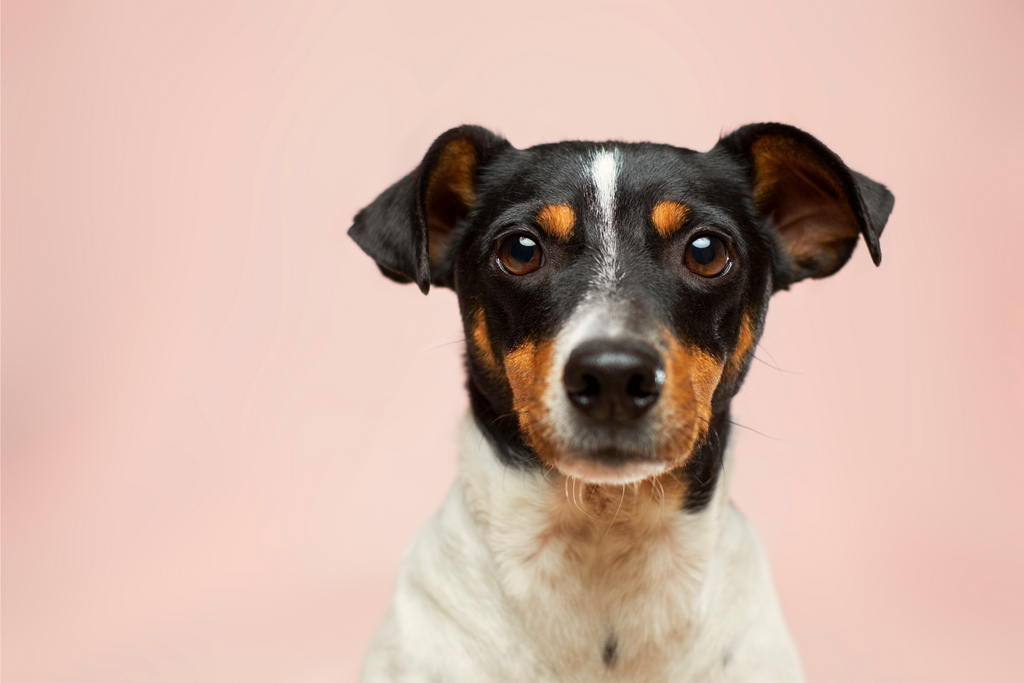 Essential pet supplies for your Canine companion.
Pets are our furry friends and with being pet parents, comes the responsibility to keep them happy and healthy. Furthermore, we should always give them a sufficient amount of love and care to ensure that their tails stay wagging. If you've had your dog for many years, or if you have just adopted one, we believe that good quality pet supplies are a must. You should strive to give your dog the best love, care and shelter but it's also important to remember that pet supplies definitely fall under that category as well.

In this blog post, we're going to share some of our favourite quality pet supplies! Pet supplies are essential in keeping your dog happy and comfortable. If you don't have them yet, go check it out now! If your dog is happy, you're happy and we're happy!

1. Nunbell Padded Handle Reflective Leash

If you're a dog owner, you'll know the importance of taking your dog for daily walks. Dogs absolutely love going on walks and it gives them the opportunity to get in some exercise. It also gives them the opportunity to socialise with others and explore. However, before you take your dog out for their walk, it is important to have a sturdy and good quality leash that is able to control your dog's energy
level and strength. Thus, owning a dog leash holds a good amount of importance.

Our recommendation would definitely be the sturdy Nunbell Padded Handle Reflective Leash. You won't go wrong choosing this excellent option as this particular leash is both durable and comfortable to hold. Furthermore, it has reflective stitching for safety and visibility, especially during very late-night walks or early morning ones. To ensure maximum comfortability, the leash includes a
padded handle meaning that your hand won't get hurt on the days that your dog has extra energy or when you go for a really long walk.

2. S-Cape Vent Elevated Dog Bed

When it's time for us to snooze, we want our furry companion to get a good, comfortable rest too. Ensuring that your dog gets enough sleep will result in a happier and healthier dog. Especially after a long day of playing and being active. The S-Cape Vent Elevated Dog Bed is an wise choice when picking out the best bed for your dog. This bed provides your dog with maximum comfort and a comfortable place to sleep. Because the bed is elevated, it ensures that your dog stays cool and relaxed. It is further thanks to the easy-to-clean, breathable mesh fabric which allows for optimal airflow. This type of bed will also decrease your dogs' chances of developing any joint pain and pressure points.

The bed comes in different sizes and is extremely easy to assemble. It also has a modern design which will surely fit into any part of your house. This means that you're definitely bound to find one that suits your dog's specific needs and wants.

3. Nunbell Half Check Collar

As a pet parent, you obviously want to ensure the safety of your dog. So, another item that falls under the pet supplies category that is a must, is a collar. Making a choice doesn't have to be hard. The Nunbell Half Check Collar is definitely a top pick due to its adjustability and durability. It is designed in a way that'll ensure that your dog is secure and won't slip out of it while you're on your
walks. This is very important for dogs that have a tendency to try and pull away or escape. And, don't worry, your dog will still remain super comfortable. Moreover, a collar will come in handy for easy identification and other safety purposes. It also has reflective stitching for visibility during early morning or night time walks. You can even choose one that you feel fits the personality of your dog as they come in different colours.

4. Nunbell Dental Care Kit

Taking care of your dog's teeth is just as important as you taking care of your own. If you lack placing focus on your dog's teeth, it can unfortunately, lead to a range of health issues, including tooth loss and infections. That is why the Nunbell Dental Care Kit is an essential pet supply for your furry companion. The kit includes one dual dog toothbrush and two finger brushes. If you brush your
dog's teeth regularly, I can help prevent the build-up of tartar and bad breath. This will ultimately result in a healthier, more contented canine.

5. The Nunbell Pet Nail Clipper with Nail File

As part of their grooming routine, trimming your dogs' nails is essential. When your furry friend has long nails, it can cause quite a bit of discomfort and might even lead to injury. Thus, it's vital to make sure his/her nails are kept short. However, when cutting their nails, it's important that you have the right tools. The Nunbell Pet Nail Clipper with Nail File a very good option. It is made with high-quality stainless steel so they are highly durable and made to last for a very long time. The sharp blades provide a clean and precise cut, and the nail file helps smoothen out any rough edges. The handles are also quite comfortable, which further ensures a secure grip. This then results in an easy and safe
process for both you and your canine.

6. The Nunbell Bio-Degradable Pet Waste Bags

As a responsible pet parent, it's important to clean up after your dog. But did you know that traditional plastic bags can take hundreds of years to decompose? That's where the Nunbell Bio-Degradable Pet Waste Bags come in.
These waste bags are made with biodegradable materials, and so, they naturally break down over time. This makes them environmentally friendly which is always a plus. They come in a compact and easy-to-use dispenser making them very convenient to travel with, whether it be a walk you're going on or longer trips elsewhere.
7. Nunbell Pet De-shedding Brush

Let's face it, dogs shed hair. It's a reality of life. No matter how much we adore them, we may not always appreciate the mounds of fur they smear on our carpets, clothes, and furniture. The Nunbell pet de-shedding brush can help with that.
With the help of this clever small gadget, your dog's loose fur may be removed, thus minimising shedding and improving the appearance and well-being of your pet. It not only makes clean-up a breeze, but it can also be quite beneficial for your pet.
To begin with, using a de-shedding brush can promote healthy skin and a shiny coat. You can keep your dogs skin moisturised and prevent it from becoming dry and itchy by removing loose fur and distributing natural oils throughout his coat.
Secondly, de-shedding brushes can be a fun way to spend time with your pet. Many dogs enjoy being groomed and massaged, and spending quality time with your pet can help strengthen your bond, thus reducing stress for the both of you.
So there you have it, the Nunbell pet de-shedding brush is an absolute must-have for any dog owner looking to keep their home free of fur, encourage healthy skin and fur, strengthen their bond with the pet and possibly save some money on trips to the pet groomers. We assure you that your canine companion will appreciate it.

8. The Nunbell Pet Slicker Brush

The Nunbell Pet Slick Brush is an absolute must-have for any dog owner who wants to keep their four-legged buddy looking and feeling their best. This tool helps your dog's coat look shiny and healthy by removing mats, knots, and loose hair. Frequent brushing can improve the relationship between you and your pet while lowering the risk of digestive problems and hairballs. The Nunbell
Pet Slicker Brush is effective and it has soft bristles that won't irritate your dog's skin. Because of its small size, it is easy to travel with and store. This ensures that your dog always looks and feels their best. Also, regular use will allow you to spend more time with your beloved friend and save money on pricey grooming visits. It further gives your dog the most healthy, glossy coat.

9. The Nunbell Pet Hair and Lint Remover

Lastly, let's talk about The Nunbell Pet Hair and Lint Remover – what we deem as one of the superhero's of pet supplies. Don't be fooled by this device's simple appearance; it's actually a complete dream when it comes to keeping your home free of dog hair and lint. This lint remover effectively picks up all your pet's hair and lint from a range of surfaces, including carpets, upholstered furniture, and clothing. It's also super easy to use and it picks up everything in one swoop. It is also highly durable, and made from just the best quality materials. So, if you want a quick and easy way to get rid of your pet's hair, run and get the Nunbell Pet Hair and Lint Remover!

When investing in pet supplies, you only want what's best for your dog. This means investing in high- quality pet supplies that'll ensure that your dog is kept happy and in good health. It also ensures that you are more comfortable as most of the high-quality pet supplies looks after both your pet and you as the parent. By having the essential pet supplies, you will ensure that your dog has everything it needs to thrive in its environment.

Additionally, there are many other pet supplies that falls under the essentials list such as food and water bowls, good quality dog food, toys for their physical and mental stimulation and a comfortable carrier for travel. When buying your pet supplies, it is imperative that you consider the durability and the quality of the products. Being pennywise pound foolish will only result in you paying more than you could've in the first place. Investing in high-quality pet supplies with thus save you money in the long run and ensure comfortability for both you and your dog.

From leashes to beds, collars to dental care, nail clippers to waste bags, there are certain pet supplies that every pet parent should have. By investing in high-quality pet supplies, you can ensure that your furry friend is safe, comfortable, and happy. So, don't wait, spoil your pup with some new pet supplies – they will love you for it!