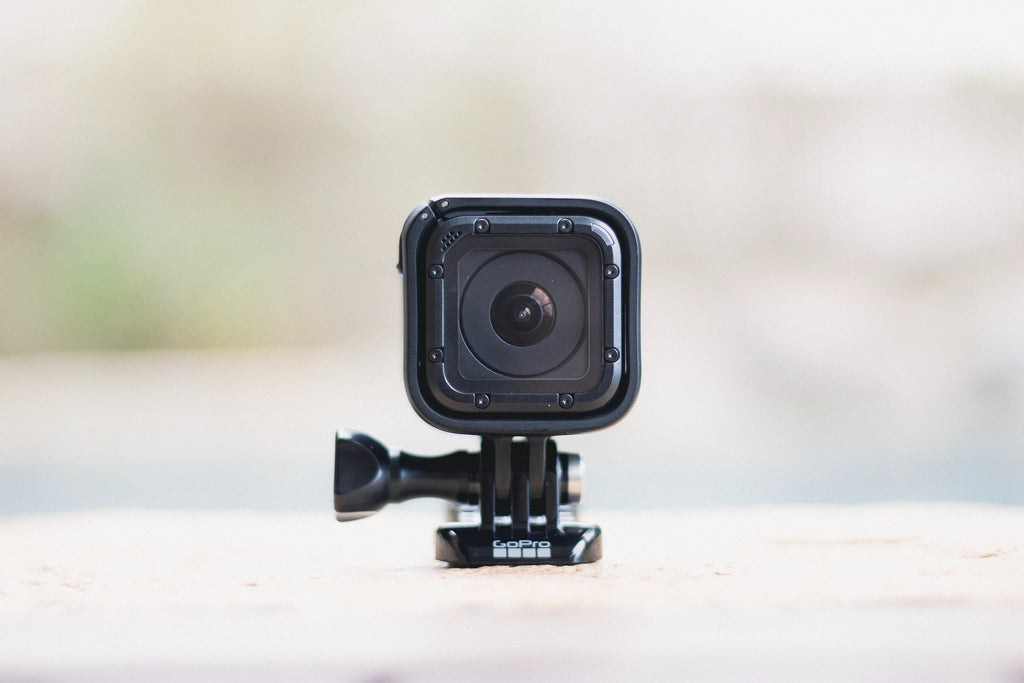 Action Camera: The Ultimate Tool for Adventurers
Are you an avid adventurer or traveller looking for a way to capture and share your exciting experiences? Well then, look no further than an action camera. In this post, we'll explore what an action camera is, why they are so popular, and some of the top products that you will find on the market today.
What is an Action Camera?
An action camera is a compact camera designed to easily withstand extreme environmental conditions. They are super lightweight and convenient to carry around on your travel adventures. Action cameras can be mounted onto helmets, handlebars, and most other gear to capture first-person footage of your activities. Furthermore, they are also waterproof, shockproof, and dustproof. This makes them ideal for any outdoor activity.
Why are action cameras so popular?
Over recent years, action cameras have become extremely popular. Firstly, they allow you to capture content that would be quite tricky with a regular camera. Whether you're out surfing, skiing, or skydiving, an action camera is perfect to encapsulate that memory.
Additionally, action cameras offer versatility. They can be used for a wide range of activities. So, whether you're going on a family trip or partaking in extreme sports, an action camera is sure to have you covered. Because they're easily portable, you can take them anywhere you go.
Top Action Camera Brands
When it comes to choosing the perfect action camera, there are many good brands to choose from. Here are some of our top picks:
GoPro: The most popular action camera brand is GoPro. GoPros have excellent durability and versatility and produce high-quality footage. They offer a wide range of accessories, which include mounts, cases, and batteries.
DJI: When it comes to drones, DJI is very well known. However, they make exceptional action cameras. Their cameras are best known for their stabilisation technology. This technology produces clear, high-quality footage, even in extreme conditions.
Sony: Sony is an old name in the camera industry. And when it comes to their action cameras, they do not disappoint. Their cameras are waterproof with built in GPS and other sensors that are able to track your location, speed and other data.
Insta360: Insta360 has quickly made a name for itself in the camera market despite being fairly new. Their cameras feature 360-degree cameras, which allow you to capture content from every angle.
Top Action Camera Accessories
Having the right accessories is vital when it comes to your action camera setup. Here are some of our top recommendations from S-Cape:
S-Cape Replacement Lens for GoPro Hero 11, 10 & 9: If you're looking to keep your GoPro Hero camera in top condition, then look no further than this high-quality replacement lens. It is easy to install and further provides clear images with no distortion.
S-Cape Pocket Stabilizer for Cell Phone: Are you tired of taking a picture and then realising that it is completely blurry? Well, the solution to capturing stable footage with your smartphone is this pocket stabiliser. It's compact enough to fit into your pocket yet delivers stable footage that looks professional.
Wall Mount With ¼ Inch Screw and 360o Rotation: This wall mount allows you to capture footage from a fixed location. It features a ¼ inch screw that can be used with a variety of cameras. It can even rotate a full 360o! This means that you are able to capture footage from all angles.
S-Cape Triple Battery Charger Box for GoPro Hero 11/10/9 Black: Imagine being in the middle of the best adventure of your life, but your action camera has run out of battery. To prevent this from happening, get this battery charger box that ensures that you have sufficient power for your GoPro Hero camera.
S-Cape Camera Floor and Table Video Slider Dolly: This slider dolly is ideal for capturing high-quality, cinematic shots. This accessory can be used on many different surfaces, including tabletops and floors, and is compatible with a variety of cameras.
Overall, if you're an adventurer who loves capturing every moment and memory, an action camera is a must-have. They capture footage that regular cameras are unable to. They are extremely versatile and easy to carry around with you, wherever you're heading! S-Cape offers a wide range of accessories, guaranteeing that you will find something that caters to your needs. So, if you're ready to start capturing your memories like a pro, it's time to invest in an action camera!