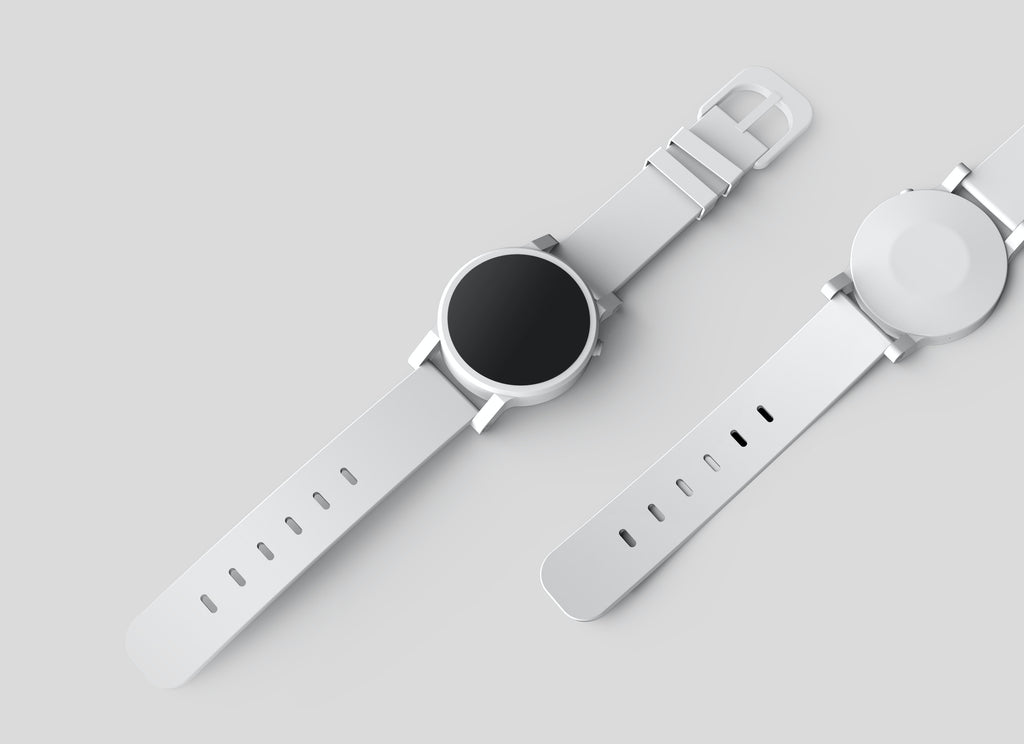 Enhance Your Smartwatch Experience with These Must-Have Accessories
Smartwatches have become an essential device for tech-savvy people in today's fast-paced society. Smartwatches have progressed over the years, from being simple timekeeping devices to offering us versatility by being able to track our health, keep us connected and boost our productivity levels. It boasts sleek designs and advanced features. While a smartwatch's primary functionality is unquestionably great, the experience may be further enhanced with the correct accessories. We're going to have a look at a variety of smartwatch accessories that not only enhances the look of your wearable device but also provide functionality and protection. From fashionable bands to screen protectors, protective and durable cases and potable chargers., all these accessories are intended to compliment your smartwatch and meet your specific requirements.
View a wide range of our smartwatch accessories here: https://www.clickplay.co.za/collections/smart-watch-accessories
Smartwatch Bands: What is it?
Smartwatch bands provide a diverse option to personalise your smartwatch, transforming it to be fashionable and stylish, complimenting your personal style. There is a wide range of alternatives available to fit your preferences, whether you choose a classic leather band for a 'professional' look, or a vibrant silicone band for your sporting activities. These bands not only improve the appearance of your smartwatch, but they also provide a comfortable fit, allowing you to wear your device all day without discomfort. Huawei, Samsung, and many more brands have a variety of stylish bands that are commonly compatible with their smartwatch models. This allows you to effortlessly switch between different styles to match your outfit or mood of the day.
View a wide range of our smartwatch bands here: https://www.clickplay.co.za/collections/smart-watch-accessories/products/s-cape-silicone-replacement-strap-for-garmin-fenix-5x-6x-7x-26mm
There are plenty of smartwatch accessories that can enhance your experience with your device. Whether you're looking for protection, convenience, or style, there's an accessory out there that can meet your needs.
Protect your Smartwatch with a Screen Protector
Your smartwatch's display is its most fragile component as it is easily susceptible to scratches, smudges and accidental falls or bumps. So, protecting your smartwatch screen protector comes in handy, protecting your device's screen from daily wear and tear. These ultra-thin transparent films are specifically designed to give optimum protection without sacrificing the sensitivity or clarity of the smartwatch's touchscreen. With keeping smartwatch screen protector in mind, it's worth noting that major brands often offer custom-tailored protectors for popular smartwatch models such as the Huawei smartwatch and Samsung smartwatches. We always advise that you invest in a high-quality screen protector as it guarantees that your smartwatch display remains pristine and legible, thus enabling you to use all of its features without concern.
View our wide range of smartwatch screen protectors: https://www.clickplay.co.za/collections/smart-watch-accessories/products/tempered-glass-screen-protector-for-suunto-d5-9-9baro-polar-vantage-m?variant=43096179376283
Protective case: Why is it important to have one
A smartwatch protective case adds a later of protector from any falls, bumps and unwanted scratches. These smartwatch cases are made to fit securely around your smartwatch, offering an outer covering that absorbs high impacts and protects the device from possible damage. More than that, many protective cases include raised edges to shield the screen and buttons, guaranteeing its safety even when it is subjected to minor mishaps. Smartwatch cases come in a variety of materials, including durable silicone, resistant TPU (thermoplastic polyurethane), and even high-quality metals. This gives you the option of choosing the amount of protection your smartwatch needs, based on your lifestyle. So, buying a protective case for your smartwatch confidently ensures that your smartwatch is safe and maintains its longevity and good condition.
Power on the go: Portable Charger
A portable charger is a game changer for smartwatch owners, who are frequently on the go. These lightweight and compact chargers enable you to charge your smartwatch whenever and wherever you want, without the need for a standard charging dock or an electrical outlet. These portable chargers come in helpful during vacation and other travels.
These portable chargers include a built-in battery pack that can be charged ahead of time, allowing you to recharge your smartwatch's battery as needed. All you have to do is attach the charger to your smartwatch with a compatible charging connection, and your device will be charged up in no time. Furthermore, because it's easily portable and convenient, you can be assured that your battery life will never run out, this keeping you connected throughout the day.
Some portable chargers even provide extra capabilities such as multiple charging ports, allowing you to charge many devices at the same time. The adaptability is especially beneficial if you have additional devices that require charging, such as a smartphone or wireless earbuds. With a portable charger at hand, you can finally say goodbye to the worry of a fading smartwatch battery and embrace the freedom of keeping connected no matter where your adventures take you.
Smartwatch Stands: Combine Functionality and Display
Smartwatch stands are a convenient and modern way to display and charge your smartwatch. These stands not only display your device while it is not in use, but they also operate as a functional accessory, keeping your smartwatch organised and conveniently accessible. With a smartwatch stand, you can charge your device while keeping your desk or bedside table clutter-free. Many stands include built-in charging capabilities, allowing you to start charging your smartwatch by merely placing it on the stand. Furthermore, some stands have adjustable angles, which ensures excellent viewing and allows you to interact with your smartwatch even while it is charging. Smartwatch stands blend aesthetics and practicality to enhance the user experience, whether you like a sleek metal stand or a minimalist design. So, you can now welcome a neat display while bidding farewell to tangled cables.
Finally, smartwatch accessories are essential for improving your entire smartwatch experience. These accessories provide practicality, customisation, and convenience, ranging from attractive bands that represent your style to screen protectors that protect your display, protective cases that defend against everyday hazards, and portable chargers that provide power on the move.